www.SouthernRegion.net
Sunday EMUs on the Brighton main line in the 1960s
| | |
| --- | --- |
| The following three photographs by Clinton Shaw are featured courtesy of " Sussex Motorman, The Hubert Hobden Memoirs Volume Two: 1935 - 1961" published by Buggleskelly Books. | |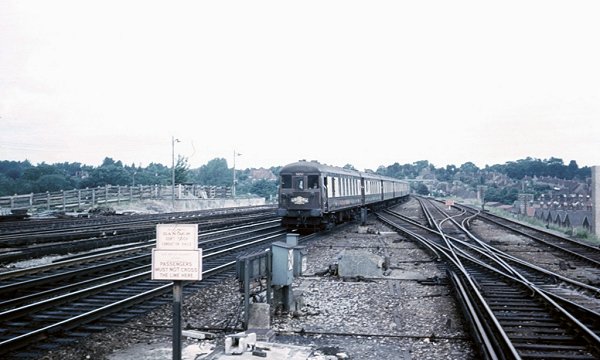 Haywards Heath on Sunday 13th June 1965. 5Bel units Nos. 3051 (leading) and 3053 approach the station at speed with the Brighton Belle carrying its usual headcode "4" (Victoria - Brighton fast via Quarry Line).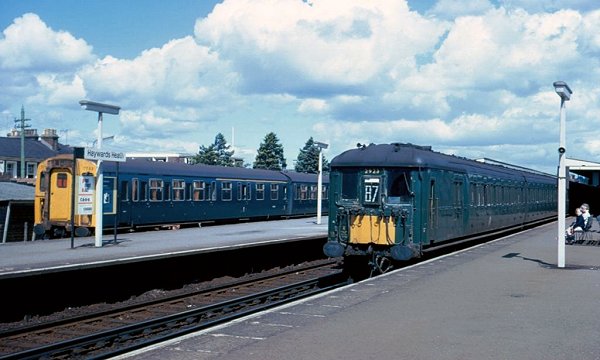 Haywards Heath on Sunday 18th August 1968. 4Lav unit nos. 2923 & 2928 have just arrived on a London Bridge to Brighton service via New Cross Gate, Norwood Junction, East Croydon thence all stations from Purley. 4Vep unit nos. 7733 & 7747 are awaiting their northbound departure, possibly on a semi-fast to Victoria. Unit nos. 2923 & 2928 were among six 4Lavs that lasted into 1969 with withdrawal coming on 5th April; the last 4Lav units being scrapped by August of that year.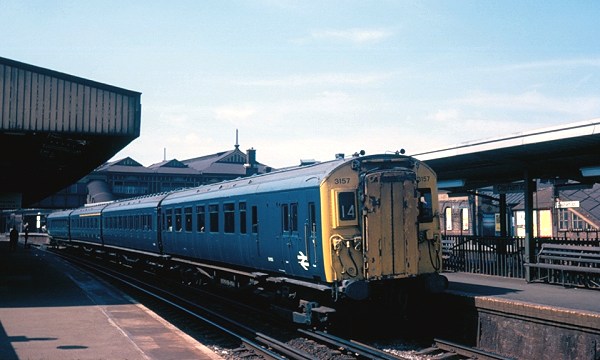 Clapham Junction at 11:16 a.m. on Sunday 27th July 1969. 4Cor no. 3157 sits in platform 12 with a service from Brighton (10:10 a.m departure?) . Unit no. 3157, along with sister units 3156 & 3158, were reformed from 4Res units Nos. 3058, 3060 and 3063.
last updated 3rd July 2010