Collision at Wimbledon Station
17th October 1972
<![if !vml]>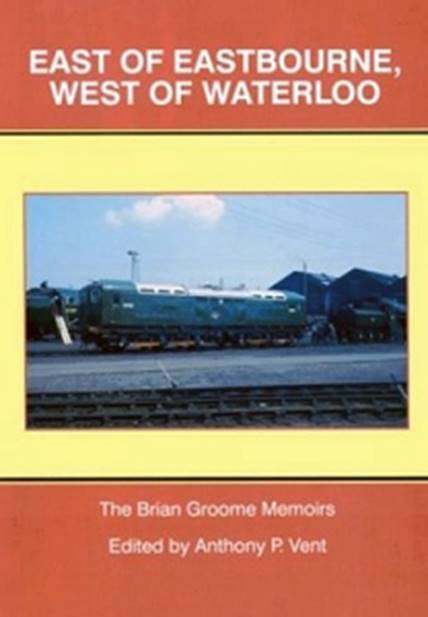 <![endif]>
The following three photographs by Clinton Shaw are featured courtesy of "East of Eastbourne, West of Waterloo: The Brian Groome Memoirs", published by Buggleskelly Books.
Brian Groome's memoirs are believed to be the very first published account by a BR (Southern Region) Revenue Inspector. They also include a detailed account of his time as a South Coast halt-keeper and "box-boy", a member of the platform staff at Waterloo and as a Central Division EMU guard based at Victoria.
Accident Report of 1st August 1973

'On a clear dry evening the 18.45 Acton to Wimbledon goods train, consisting of 22 loaded wagons and a brake van hauled by an electro-diesel locomotive, passed at Danger a colour light signal on the Down Streatham Junction line on the approach to Wimbledon Station and collided at about 25 mph with the rear of the 19.05 Holborn Viaduct to West Croydon 4-car electric multiple-unit train which was stationary. 11 passengers were bruised or shocked, but although 4 were taken to hospital none was detained.'
Type JA E6001 and 4EPB Motor Coach S14440S from unit number 5220. The trailing cab of E6001 was also damaged by the impact of the loaded hopper wagons that it was hauling. However, E6001 was repaired and returned to service having been given a replacement cab from Type JB E 6027 (which itself had been withdrawn in 1971 following an accident).
<![if !vml]>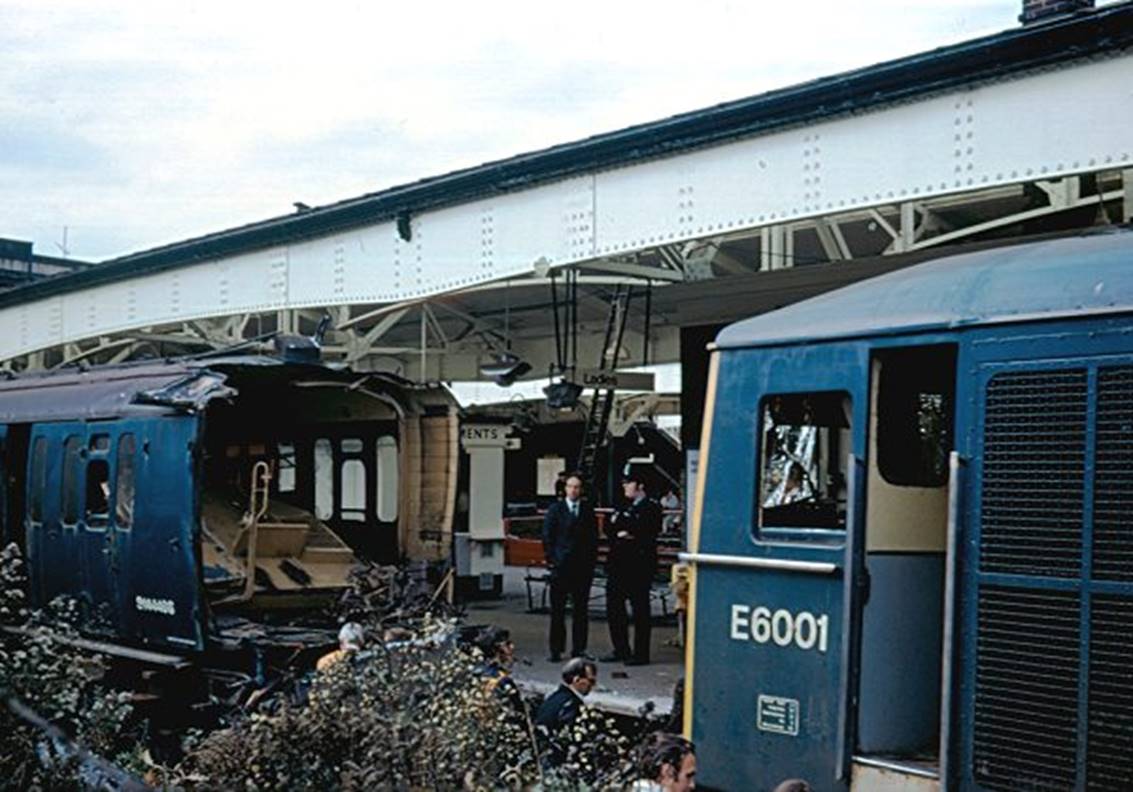 <![endif]>
Damage to the leading cab of E6001.
Note the remains of the EMU's underframe laying on the track.
<![if !vml]>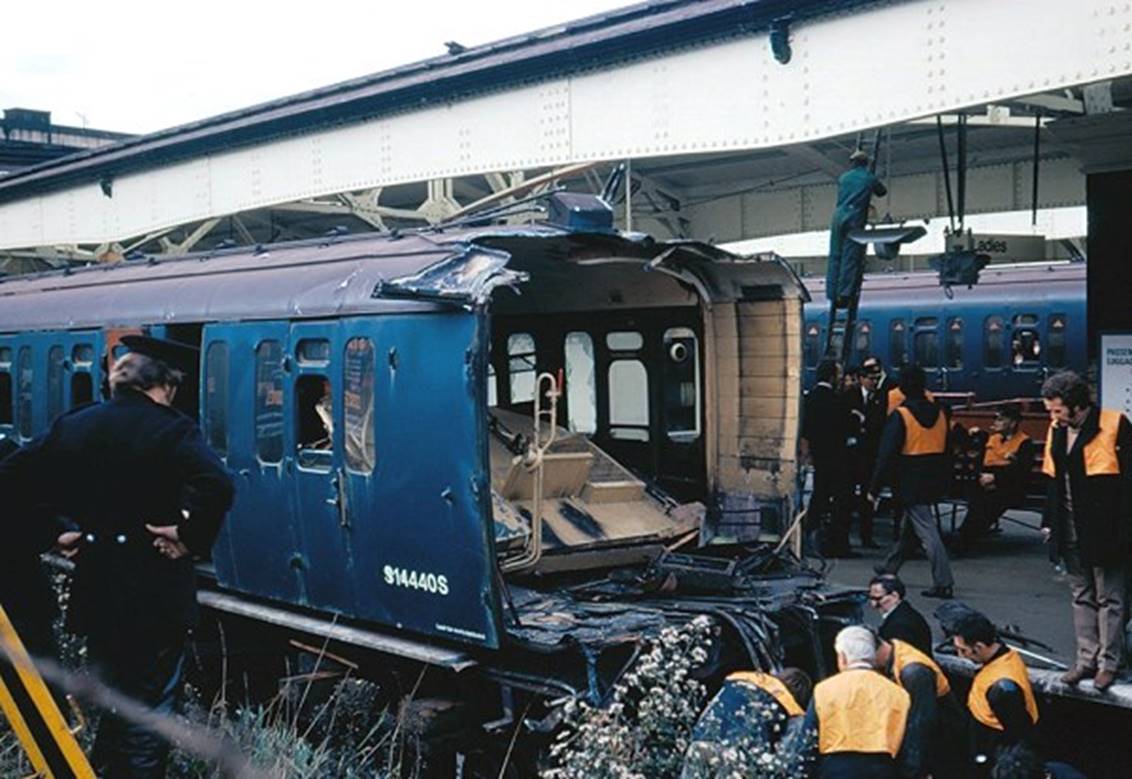 <![endif]>
Damage to SR design 4 EPB Motor Coach S14440S. Not only is the cab and brake missing, so is much of the underframe.
As a direct consequence of the collision S14440S was scrapped and unit no.5220 was reformed with Motor Coach S14260S.